Apr 29, 2022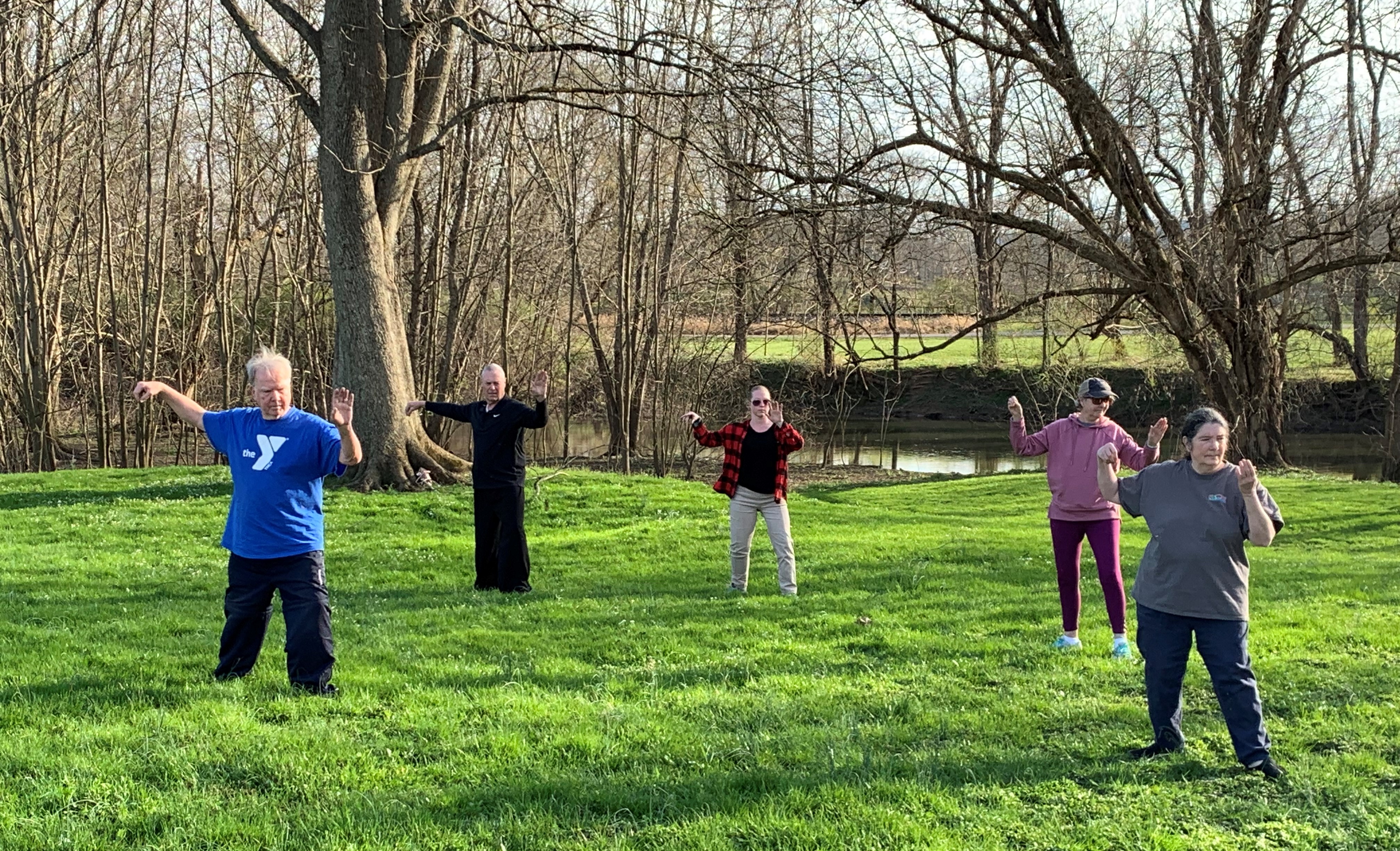 ELKINS, April 29, 2022 – On the eve of World Tai Chi Day – Saturday – the Elkins-Randolph County YMCA is preparing for its Tai Chi class to find its center amongst nature.
The Tai Chi class, which focuses on the Yang Style of Tai Chi and is instructed by Jeff Goodman, currently meets at 10:30 a.m. on Mondays, and 6 p.m. on Wednesdays and Fridays. 
Goodman said he believes moving the class to Glendale Park, when weather permits, allows for additional clarity.
"The practice of Tai Chi out of doors is stimulating and relaxing," he said. "There is the occasional caress of a breeze, the gentle kiss of the sun, and the stimulating, yet comforting, feel of the earth beneath your feet.
"There is the cacophony of human, animal and mechanical sounds, and the unscripted visual display of the same, with the soothing undertown of flowing water," he continued.
The class currently consists of four full-time members but is open to individuals of all ages or ability levels.
"Any age is accepted; young people generally prefer something more vigorous," Goodman explained, noting the class is fairly low-impact. "Many adults practice Tai Chi and it is particularly recommended for active older adults."
During a normal class session, participants begin with a warm-up exercise before beginning their practice.
"The beginning, and therefore core of our practice, is a warm-up set and Part 1 of the Yang long-form," Goodman said.
Practicing Tai Chi can provide a variety of benefits, including promoting both mental and physical well-being.
"Benefits are too many to mention, are scientifically proven and are prolific," Goodman said. "It assists in stress relief, leg strength, balance, coordination, flexibility and mental focus. The benefit is in the practice."
In the late 1980s, Goodman trained in the art of Tai Chi while in northern California for approximately five years with an instructor from Hong Kong before moving to the local area. He continued practicing with individuals from both The Y and The Randolph County Senior Center, while serving as as instructor at Davis & Elkins College. Goodman has since taught Tai Chi classes at the Y for the last five years.
Tai Chi originated in China, an offshoot of Shaolin Kung Fu. Starting in 1999, World Tai Chi Day is observed on the final Saturday of April. People around the world practice Tai Chi at 10 a.m., local time.
Anyone interested in additional information or joining The Elkins-Randolph County YMCA Tai Chi class, can call The Y at 304-636-4515 or visit the facility, located at 400 Davis Avenue in Elkins.